Cosmetic Dentistry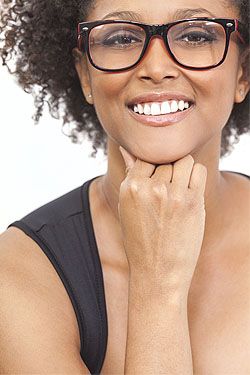 Cosmetic dentistry allows dentists such as Drs. Madsen & Hirsch to rejuvenate smiles for patients. There are a number of ways a cosmetic dentist can help restore a smile, as there are various types of procedures, treatments, and restorations available to do so.
Teeth Whitening

Many patients in the area want whiter teeth, but want to avoid the unnatural bleaching that is often done in Hollywood. At Madsen & Hirsch Dental Care, we offer teeth whitening services that not only whiten and brighten teeth, but also make the smile appear naturally whiter.
Fillings

Gone are the days of silver amalgam fillings! Our practice focuses on aesthetically pleasing fillings and procedures, so our tooth-colored fillings are extremely popular for patients wanting to address their cavities without having a tell-tale sign left behind in their mouth!
Crowns and Bridges

Many patients who are dealing with missing or weakened teeth will benefit from dental crowns and bridges. At Madsen & Hirsch Dental Care, we have a CEREC machine that allows us to fabricate same-day crowns, bridges, and other restorations in order to save time for both patients and doctors. Our CEREC-created restorations are stronger than laboratory-fabricated prosthetics and can last 20-30 years with proper care and maintenance.
Dental Implants

There are many benefits to having dental implants placed, including natural, permanent replacement of missing teeth, as well as using them to stabilize dentures for patients struggling with ill-fitting or sliding dentures. Dental implants also prevent bone loss, can last a lifetime, and require basic brushing, flossing, and professional cleanings.
Gum Recontouring
Drs. Madsen and Hirsch also provide gum recontouring. This is done with a laser device in order to be more comfortable and effective. This can be done in conjunction with periodontal surgery and bone grafting when necessary.
Invisalign

Invisalign is the perfect alternative to traditional metal orthodontia for patients who want to realign their teeth to create the smile they've always wanted. These clear aligner trays are used in order to move teeth into their proper position while being almost unnoticeable to others. Treatment times are often less than traditional braces, and adult patients find this to be a great solution for their career-driven lives.